Relax chalet offers
challet guarantee 100% privacy, there will be only you and you

Just to Relax room, Finnish sauna and quite a big and warm whirpool

Garden with children playground, fireplace and space for having outside fun. Children and adults will love as well.

Disabled persons accessible floor

Parking for max. of 8cars.

Outside terrace, partly covered by roof, with charcoal grill and two big tables

Club room united with a kitchen within ground floor together with fireplace, hi-fi, small library. A perfect place for enjoying yourself within a group of friends or your family. Wireless Internet connection!

Gaming room in basement: table tennis, wide-side TV with satellite, home theater, DVD and X-box, TV and social games…

Great restaurant Tibor at just the next door! Outside terrace with a children playground, friendly staff.
Relax chalet offers lodging in nice and very comfortable atmosphere of fully equipped mountain chalet.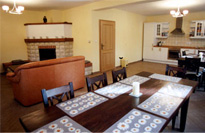 If you want to make your catering by yourself, we can offer two completely equipped kitchens. For your use there are refrigerator, stove, icebox and all other cooking stuff. Just make the best you can for your hungry stomach!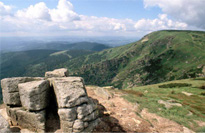 Krkonoše National Park is just an ideal place for people, who love skiing, snowboarding, cross country skiing, and most of all mountain biking, likely combined with tracking. Because you will be within the most beautiful National Park in Czech Rep., you will find astonishing nature beauty all around you.